IOC member resigns amid claim he assaulted former girlfriend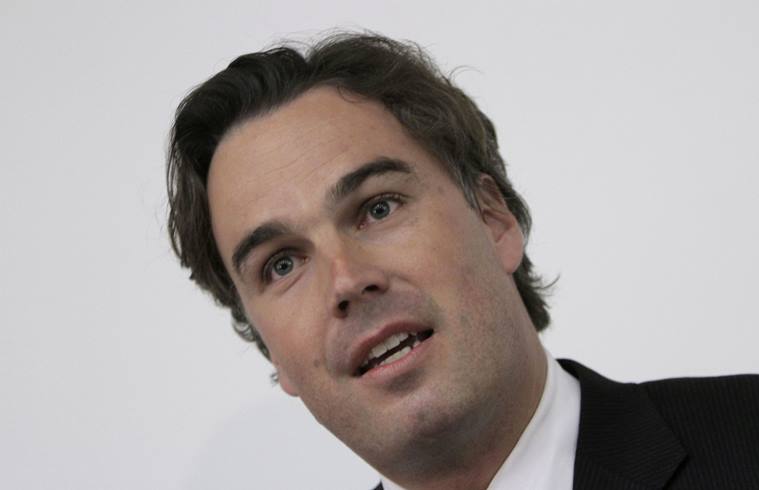 International Olympic Committee member Camiel Eurlings has resigned amid allegations he assaulted a former girlfriend in 2015.
"I greatly regret the course of events," Eurlings said Friday in a statement to media in his native Netherlands.
Eurlings was accused of assault in 2015 by a then-girlfriend. An agreement was reached last year to settle the case without criminal charges and no admission of guilt by the former lawmaker and government minister, and one-time CEO of the KLM airline,
"The discussion whether I should stay or not takes away from what things should be about: sports and athletes," Eurlings said. "That is why, with pain in my heart, I resign as IOC member."
The IOC took no action last year, describing the case then as "a private matter." The Olympic body on Friday confirmed it had accepted his resignation "with regret."
"Although we regret his decision, which is a personal one, we respect the step taken in the interests of the lOC, of the Olympic Movement, and of all involved," the IOC said in a statement.
The 44-year-old Eurlings was elected by the IOC in 2013 to succeed King Willem-Alexander, who left the Olympic body after becoming the Dutch monarch that year.
"Those are extremely big shoes to fill, I can assure you," Eurlings said upon his election at an IOC meeting in Buenos Aires.
Eurlings soon emerged as a rising star in Olympic circles. He was appointed to chair the IOC's communications commission, and as one of only five IOC members sitting on the influential finance panel.
"We thank him for his contribution," the IOC said, describing him as "a strong advocate behind the reforms of the IOC, making it easier for small nations to organize Olympic Games."
Eurlings's exit leaves the IOC with 99 members ahead of its Session meeting next month in South Korea ahead of the Pyeongchang Olympics.