Jonathan Trott to retire from county cricket at end of season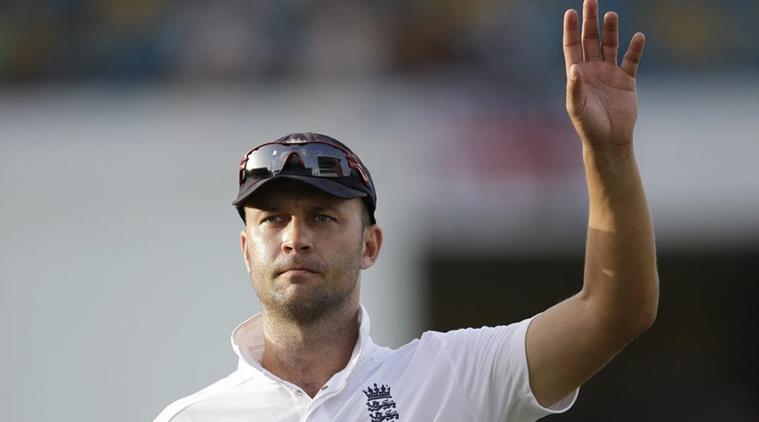 Former England batsman Jonathan Trott will retire from county cricket at the end of this season, Warwickshire club announced on Thursday. The former 37-year old, who announced his international retirement in 2015 has played 52 Tests for his country in which he has scored 3,835 runs at an average of 44.08 with 9 centuries and 19 fifties. He has played 68 ODIs in which he has scored 2,819 runs at an average of 51.25 with 4 centuries and 22 fifties.
Speaking in a statement, Trott said, "I've been fortunate to have enjoyed a great career with Warwickshire and England and I am very grateful for all of the support that I have received from my fellow players, coaches and management who I have worked with." He further said that he is excited about the next stage of his life. "Choosing to retire at the end of the season is something that I have spoken about at length with my family and this is now the right time to look at the next chapter of my career," he said.
The top-order batsman, who was born in South Africa, made his first-class debut for Warwickshire in 2003 and has amassed 17,750 first-class runs including 44 centuries. In a statement, Warwickshire director Ashley Giles said that the cricketer will be remembered as one of the best batsmen for the club. "Trotty will be remembered as one the greatest batsmen to have played for Warwickshire and England in the 21st century," the former England spinner said.
He further went on to applaud Trott for his achievements in the international career in which he won three Ashes Trophy in 2009, 2010/11 and 2013. "At the international level, he played a major role in one of the best England teams of the last 50 years; a team that went top of the world rankings, but which also won the Ashes in Australia for the first time in 25 years," he said.